God spoke to Ezekiel and still talks to us today
Ezekiel 40:4 "And the man said to me, "Son of man, look with your eyes, and hear with your ears, and set your heart upon all that I shall show you, for you were brought here in order that I might show it to you. Declare all that you see to the house of Israel."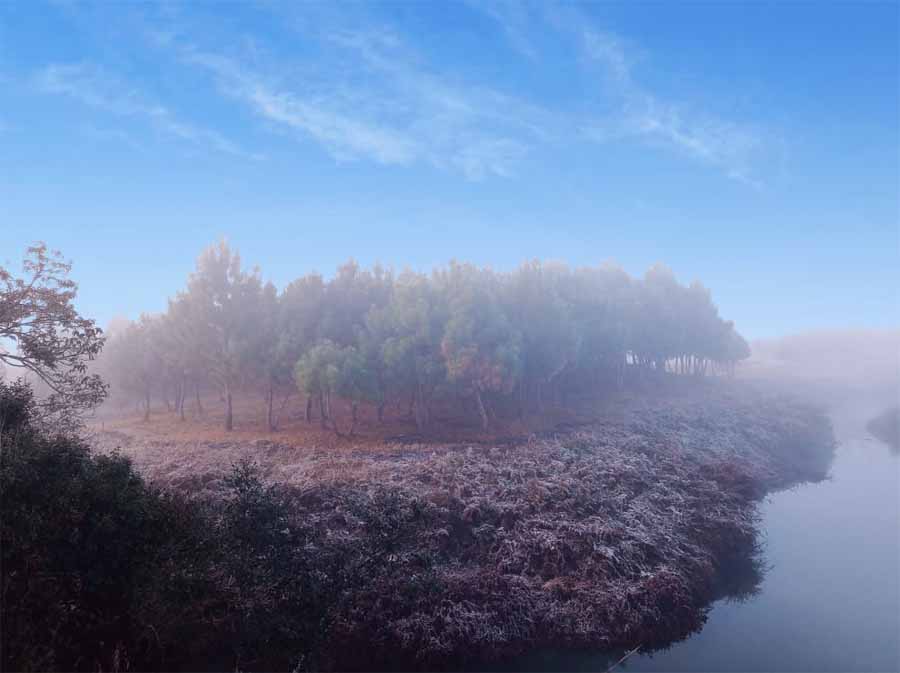 This final, great vision of Ezekiel is recorded in chapters 40 through 48.
In his vision, he saw an actual temple and the glory of God restored in a real and powerful way. These were visions of God, but described real things and about a real land, Jerusalem. .
Here we read that the radiant man told Ezekiel to focus his senses, paying close attention.
God spoke to Ezekiel and still talks to us today.
Learn to look with our eyes and hear with our ears what He wants to tell and show us.
Make use of your senses properly.
Our eyes were made …….
to see the creations God has blessed us with,
………………… to stare at the beautiful faces of our fellowmen,
………………… to witness meaningful and blissful happenings.
Our ears were created ………
……………….. to listen to God's voice,
………………….. to hear good advice,
…………………….. to be guided to the right path,
………………………… to be encouraged by words of wisdom.
Our hearts were made………….
……………………… to experience God's love,
……………… how to be loved,
Our lips were given…………..
…………………… to praise and worship our Maker,
………………………… to pray for one another,
…………………………… to proclaim God's goodness and grace.
Are we using our body to what it should be?
Let's refresh our eyes, ears, and heart to focus on what is pure, right, beautiful, praiseworthy, virtuous and good.
Let's use our eyes, ears and mouth to serve our Creator better!
Jooley Mathew Z
🌺🌺🌺🌺🌺🌺🌺
Church For Sale
"…The visions were like the vision which I saw by the river Chebar and I fell on my face".(43:3)
Twenty five long years have passed since the captivity. 14 years have passed since their dear city of Jerusalem and the Temple which was the symbol of their great legacy were destroyed. Ezekiel is turning 50. They have almost lost all hope of returning to their motherland, a dream they cherished so long.
At that moment, " In the twenty-fifth year of our captivity, at the beginning of the year, on the tenth day of the month, in the fourteenth year after the city was captured, on the very same day the hand of the Lord was upon me; and He took me there".(40:1)
Ezekiel recollected the unforgettable event of God's appearance for the first time when he was sitting by the river Chebar. And today's appearance is very much like the first one. In the first appearance, God revealed to him all the terrible things that were going to happen to the Israelites. Although God appeared to him several times afterwards, it is for the first time that He appears like He appeared earlier , by the river Chebar. Then naturally, Ezekiel may have feared that God was going to give him visions of severe punishments and dreadful retributions as in the first vision. May be that was one reason why he fell on his face.
But contrary to his apprehension, he sees an excellent vision. A vision of a great temple to be built in the place of the one which was destroyed. God gives him the exact measurements and minute details of the proposed temple.
It is not clear whether Ezekiel had any rudimentary skills of an architect or professionalism of a construction engineer. But he unveils before us God's building plan which amazes even the best architects or engineers or passionate researchers of all times.
One thing is obvious here. God desires a house of worship even where everything is destroyed and reduced to ashes. Here, the temple is the mark of hope and new life. It is the symbol of God's care and eternal presence. It is a reminder that man should worship God.
Today's portion speaks of the importance of worshipping God at a time when churches are being offered for sale.
George Joseph Trivandrum
Ezekiel 43
When the glory of God comes in through the east, it sounds like that of rushing water, and the earth radiates the same, vs 1,2,4. We can't experience God's glory without it having a definite impact on us.
As for Ezekiel, he could not stand in the presence of that glory and so threw himself, face downwards, vs 3!
On being lifted up by a wind, Ezekiel found himself in the inner court of the temple and the glory of the Lord filled the temple, vs 5,6. Then he heard a voice telling him that this temple was a place wherein God chose to live among His people forever, provided they would no longer continue in idolatry and thus profane God's Name as they did in the past and on account of which God consumed them in His anger, vs 7-9!
Ezekiel was now expected to
describe the temple to the house of Israel, for on him doing so, they would realise what God expected of them, and how far they had deviated from the same, so that they would be ashamed of their sins and measure up to the pattern that God showed them through Ezekiel, vs 10,11. In short, the law of the temple was nothing but 'holiness', vs 12. The altar had to be made according to specific measurements with reference to its base, its borderline, its height, its width, its hearth and its horns, vs 13-17.
On the day it was built, it had to be sanctified with the sprinkling of blood of a young bull so as to purify it and make atonement for it, and then the bull had to be burnt in the appointed place in the temple outside the sanctuary, vs 18-21. This represented the sin offering which only the sons of Zadok were expected to offer, vs 19.
On the second day, a male goat without blemish would be used to purify the altar, just like the bull was previously used and this would be followed by an unblemished young bull and an unblemished ram too, vs 22,23. Finally, the priest would scatter salt on them and offer them as a burnt offering unto the Lord, vs 24. This similar process had to be followed for seven consecutive days, after which the altar would be cleansed and consecrated, vs 25,26. Only after this, on the eight day, could the priest begin to offer their burnt and peace offerings that would be accepted by the Lord, vs 27.
We know that our body is the temple of the Holy Spirit and our hearts represent the altar.
However, in order for God to dwell therein and fill it with His glory, which He is most desirous to do, we need to cleanse our body from all defilement of flesh and spirit and perfect holiness out of reverence for God, 2 Corinthians 7:1. For the law of God's temple is holiness. This cleansing can be done only by the precious blood of Jesus as we confess and forsake all known sin that the Holy Spirit reveals.
This has to be done consistently before we go on to offer our burnt and peace offerings too, which God will then gladly accept. We cannot think that we can break this protocol and do things in anyway that we think fit, for if we do so, we then stand the danger of losing God's presence and so missing out on His glory filling us and being radiated through our lives too.
Let us choose obedience and humility, and so enjoy all the blessings of God's presence and glory that are then sure to follow. Amen.
Rowena Thomas
Mumbai, India.
Ezekiel 43:2-4. The Lord returns to His temple
Ezekiel recorded seeing the glory of God leaving the temple in Eze 10:18
Now from the same direction, the east the glory of God returns to His temple in a vision to Ezekiel.43:1-5, beginning a new era in His relationship with His people.
In the NT, Paul teaches that those who believe in Christ are the temple in which God is pleased to dwell.1 Cor 3:16. We should live Lives so that God lives in us and His name should be glorified thro' our lives.
Cynthia Sathiaraj
Chennai